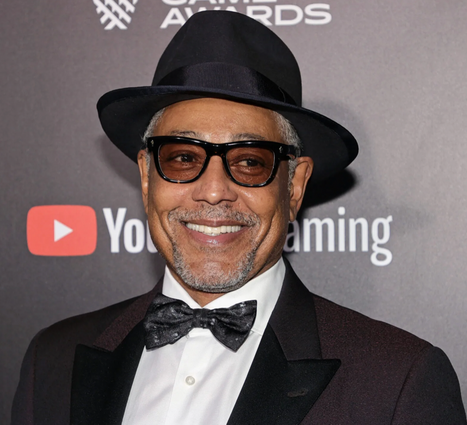 Giancarlo Esposito
Appearing: Sat & Sun Only
Autograph: $80
Selfie: $80
Autograph/Selfie Combo: $150
Each Photo Op Ticket is good for up to 2 adults & 3 children 15 and under. Includes an 8"x10" Print + Digital Copy. More Details
Purchase Pro Photo Op: Click Here
Giancarlo is well known by television audiences for his iconic portrayal of drug kingpin Gustavo "Gus" Fring in AMC's critically acclaimed award-winning series Breaking Bad, for which he won the 2012 Critics Choice Award and earned a 2012 Emmy® nomination.
Giancarlo also stars as Moff Gideon, the main antagonist of the Disney+ live-action Star Wars television series. He can also be seen as Vought International head Stan Edgar in Amazon Prime series The Boys.
Under his production company, Quiet Hand Productions, Giancarlo made his feature directorial debut with the film Gospel Hill, which won over nine awards at various acclaimed film festivals. In the film, he co-starred with Danny Glover, Angela Bassett, Julia Stiles, Taylor Kitsch and Samuel L. Jackson.
Giancarlo's other memorable performances can be seen in films such as The Maze Runner films The Scorch Trials and The Death Cure, Rabbit Hole, The Usual Suspects, Smoke, The Last Holiday and Spike Lee's films Do the Right Thing, Mo' Better Blues, School Daze and Malcolm X. Esposito's other film credits include The Jungle Book, Money Monster, Poker Night, Alex Cross, Sherry Baby, Ali, Nothing to Lose, Waiting to Exhale, Bob Roberts, King of New York, Cotton Club and Fresh.
His other television credits include Revolution, Community, Once Upon a Time, Homicide: Life on The Streets, Law and Order, Bakersfield PD, Touched by an Angel, and Kidnapped.