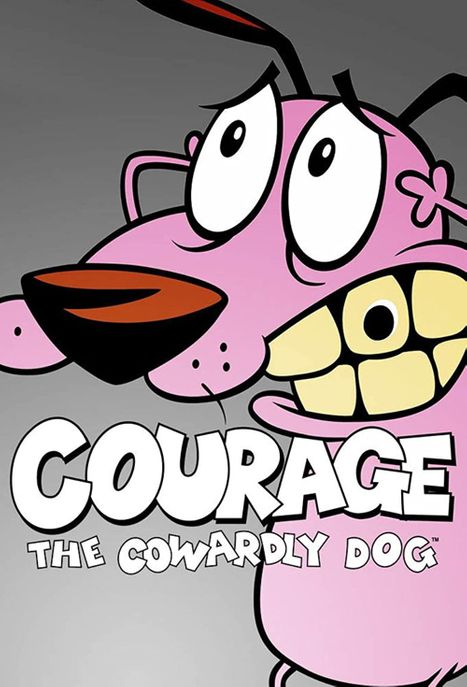 Marty Grabstein
Appearing: All 3 Days
Autograph: $40
Selfie: $30
Autograph/Selfie Combo: $60
Pro Photo Op: $65
Each Photo Op Ticket is good for up to 2 adults & 3 children 15 and under. Includes an 8"x10" Print + Digital Copy. More Details
Purchase Pro Photo Op: Click Here
Marty's performance of the legendary cartoon character Courage in Courage the Cowardly Dog has thrilled the hearts and minds of countless fans (young and old) over the last 24 years since it debuted on Cartoon Network in 1999 (it continues to air today on Boomerang and HBO Max). Courage (still voiced by Marty) has recently been revitalized by the 2021 WB release of Straight Out of Nowhere - a feature film crossover event where Courage meets the Scooby Doo clan and battles the forces of evil together! It is currently available for purchase and streaming on HBO MAX.
Marty's career has also included work in independent films, television series, live sketch comedy, theater and commercials. His indie film credits include Bury The Evidence, Apartment #5C, A Cat's Tale (winner of Best Ensemble Acting at the SF Film Festival); and most recently he produced and starred in a short film where he plays the legendary rebel journalist Hunter S Thompson which is currently burning up the film festival circuit! His television credits include parts on all three Law & Order series, Third Watch, Conviction, and most recently the hit show Blacklist.
Marty absolutely loves meeting and connecting with his fans armed with his trademark frenetic energy which is as intense at the end of the day as at the beginning!
He'll be signing autographs and snapping photos all weekend long, so make sure you stop by and say hi!