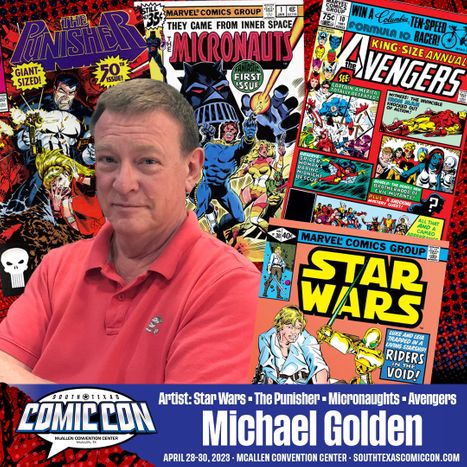 Michael Golden
Appearing: All 3 Days
Autographs: Prices vary, please visit the autograph booth for details.
One of the greatest storytellers in the industry, influencing generations of comics fans and professionals, Michael Golden boasts creations that are some of the most licensed and enduring in the industry. Co-Creator of Rogue, Bucky O'Hare, Micronauts and The 'Nam, among many more, Golden is known as one of THE artists on such characters as Batman, Doctor Strange, G.I. Joe and the Punisher. Golden's recent covers can be seen on Spawn, The Walking Dead, Deadpool, and DareDevil, to name a few. In short, no history of comics is complete without touching on the influence that this legendary artist has had on this industry.