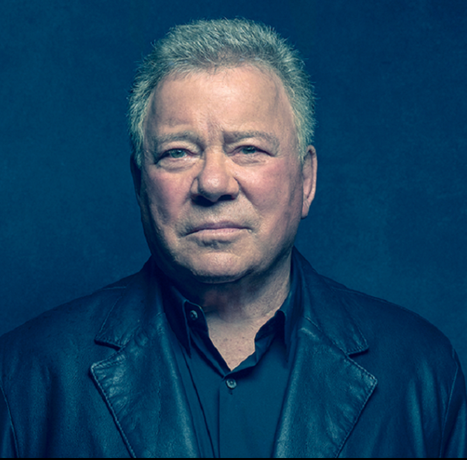 William Shatner
Appearing: Fri & Sat Only
Autograph: $120
No Selfies/Only Photo Ops
Pro Photo Op: $135
Each Photo Op Ticket is good for up to 2 adults & 3 children 15 and under. Includes an 8"x10" Print + Digital Copy. More Details
Purchase Pro Photo Op: Click Here
In a career spanning seven decades, William Shatner is best known for his portrayal of James T. Kirk in the Star Trek franchise, from his 1966 debut as the captain of the starship Enterprise in the second pilot of the first Star Trek television series to his final appearance as Captain Kirk in the seventh Star Trek feature film, Star Trek Generations (1994).
Shatner began his screen acting career in Canadian films and television productions before moving into guest-starring roles in various U.S. television shows. He appeared as James Kirk in all the episodes of Star Trek: The Original Series, 21 of the 22 episodes of Star Trek: The Animated Series, and the first seven Star Trek movies. He has written a series of books chronicling his experiences before, during and after his time in a Starfleet uniform. He has also co-written several novels set in the Star Trek universe and a series of science fiction novels, the TekWar sequence, that were adapted for television. Outside Star Trek, Shatner played the eponymous veteran police sergeant in T. J. Hooker (1982–1986) and hosted the reality-based television series Rescue 911 (1989–1996), which won a People's Choice Award for Favorite New TV Dramatic Series. His appearances as a guest star in two episodes of the television detective series Columbo, almost two decades apart, were among his many such contributions to television shows from the 1970s to the 2010s.
Shatner's television career after his last appearance as Captain Kirk has embraced comedy, drama and reality shows. In seasons 4 and 5 of the NBC series 3rd Rock from the Sun, he played the alien "Big Giant Head" to which the main characters reported. From 2004 until 2008, he starred as attorney Denny Crane in the final season of the legal show The Practice and in its spinoff Boston Legal, a role that earned him two Emmy Awards, one for his contribution to each series. In 2016, 2017 and 2018, he starred in both seasons of NBC's Better Late Than Never, a comical travel series in which a band of elderly celebrities toured east Asia and Europe.
Aside from acting, Shatner has had a career as a recording artist, beginning in 1968 with his album The Transformed Man. His cover versions of songs are dramatic recitations of their lyrics rather than musical performances: the most notable are his versions of the Beatles' "Lucy in the Sky with Diamonds", Bob Dylan's "Mr. Tambourine Man", and Elton John's "Rocket Man". His most successful album was his third, Seeking Major Tom (2011), which includes covers of Pink Floyd's "Learning to Fly", David Bowie's "Space Oddity" and Queen's "Bohemian Rhapsody".
In 2021, Shatner flew into space aboard a Blue Origin sub-orbital capsule. At age 90, he became the oldest person to fly in space and one of the first 600 to do so.