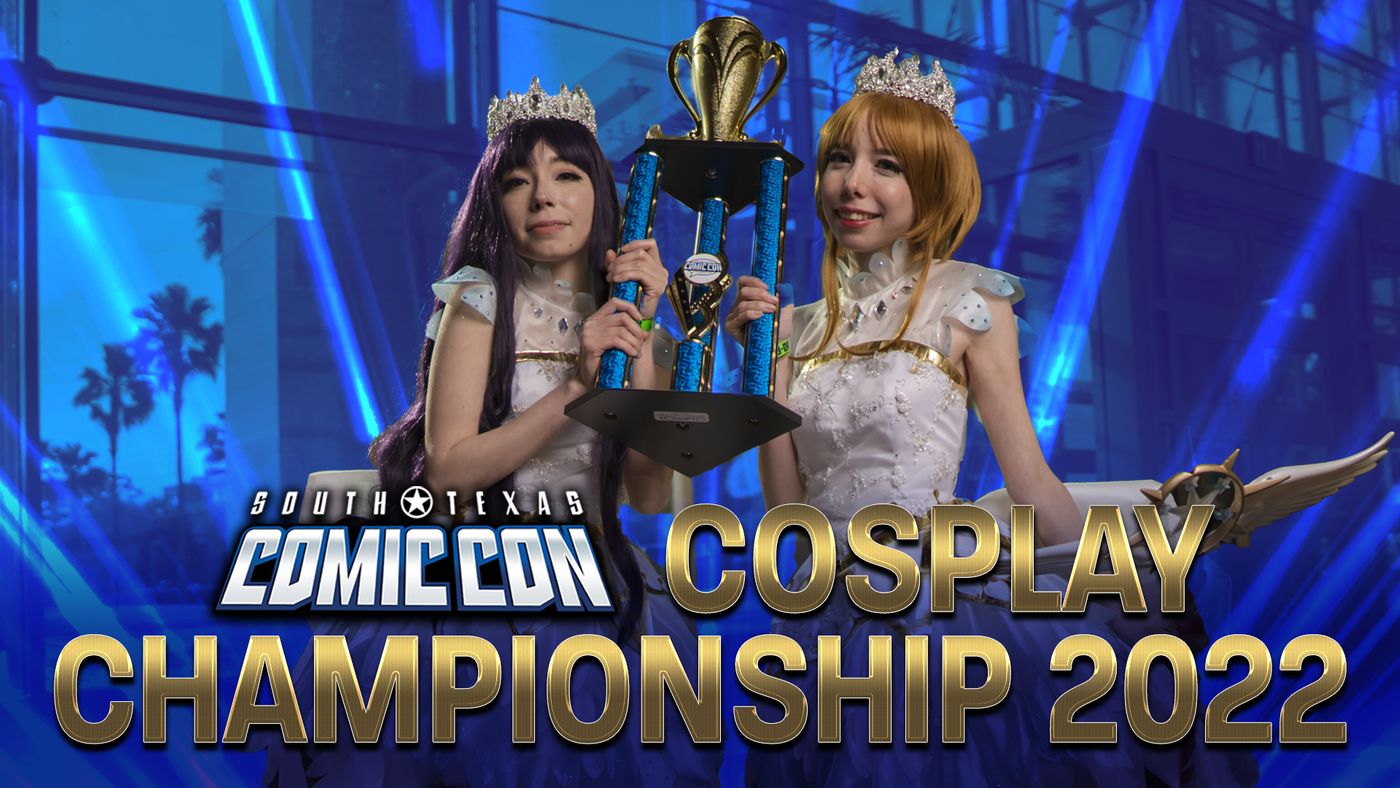 SATURDAY APRIL 23 | 4 PM LINE UP AT STAGE 2 | CONTEST STARTS AT 5PM
The STXCC Cosplay Championship is our highest stakes Cosplay Contest! Entrants can compete with the best cosplayers in the region for cash, prizes and the glory of being the new STXCC Cosplay Champion.
PRE- JUDGING IS AT STAGE 2 | CONTEST IS AT MAIN STAGE
TO ENTER
On-Site Registration will take place at the Info booth between 11am - 3:30pm on Saturday April 23.
Categories
KIDS CATEGORY: 12 and younger.
EXHIBITION CATEGORY: This category is for people who do not want to be judged, and only want to show off their costume on stage for fun. Purchased costumes are allowed in this category. Entrants into this category are not eligible for prizes.
COMPETITION CATEGORY: This category has Pre-Qualification Rules and a limited number of available spots.
PRE QUALIFICATION RULES FOR COMPETITION CATEGORY:
75% of the cosplay must be made by the competitor.
Costumes must be made by the wearer. Purchased cosplays are not eligible for awards.
Competitors competing with costumes that have previously won a STXCC Cosplay Contest must declare this upon registration. In order to be eligible for prizes, at least 70% of the costume must be altered or remade since the costume last won an award.
Progress photos are encouraged. You can print them out or show them using your phone/laptop during pre-judging.
All contestants must participate in the competition category must attend the pre-judging. If you arrive late or after the the pre-judging begins you will not be allowed to compete or participate in the contest.
GENERAL RULES
THESE RULES APPLY TO ALL CATEGORIES:
Only one costume entry is allowed per contestant.
Costumes deemed lewd, obscene or offensive by event staff will not be permitted into the the venue.
Some form of footwear is required, bare feet will not be permitted for your safety.
Due to time constraints, lighting or audio requests will not be granted to contestants during the contest.
Contestants will have at least 30 seconds to walk onto the stage and pose for the audience.
Large costumes should allow the wearer freedom to move and navigate ramps. Event staff may not be available to assist you, so if assistance is needed you may have up to two of your own assistants help you across the stage.
All contestants must be on time to line up to receive instructions before the contest begins. Late entries are not allowed.
Disclaimer: Pictures and video taken by official event photographers and videographers during the event are the property of South Texas Conventions LLC and may be used by South Texas Conventions LLC for advertising and promotion of future events.
JUDGING CRITERIA
Construction: design, seams, stitching, materials, fit
Effort: hours spent on costume, finishing details
Hair styling and makeup (if applicable)
Performance: stage presence, posing, movements, crowd impact
STXCC Cosplay Championship Prizes
FIRST PLACE - BEST IN SHOW
$750 Cash Prize
Commemorative Trophy
SECOND PLACE - BEST IN SHOW
$500 Cash Prize
Commemorative Trophy
THIRD PLACE - BEST IN SHOW
$300 prize
Commemorative Trophy