Things To Do
Full list of events coming soon! We'll keep adding events up until the day of, so keep an eye out!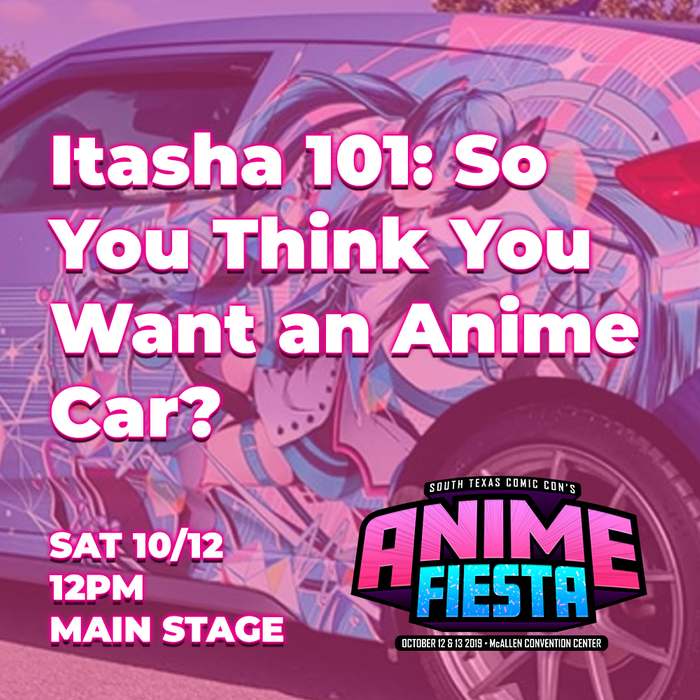 Itasha (痛車), in Japanese, uses the characters for "painful" and "car" due to the unique and, oftentimes, loud designs of these anime cars. Come hang out with ItaPara, and learn about the beauty of the itasha culture.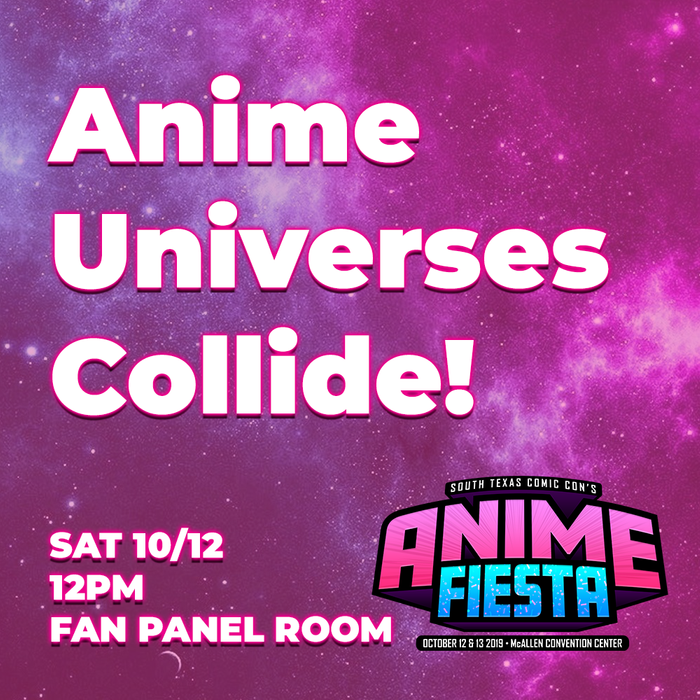 May-day! Calling all anime fans! There has been an explosion in the space time continuum causing a rift in the multiverse which has caused us to be pulled out of our own dimensions! Your help is needed to boost enough power to get us home to our own dimensions.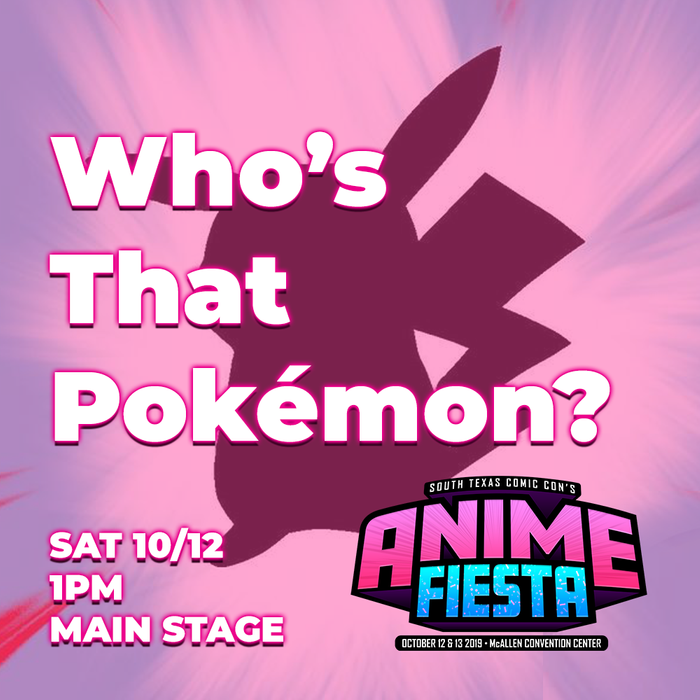 Want to be the best? Like no one ever was? Calling young trainers to come battle it out in a trivia contest to see who is the Pokemon champion of the RGV Region. Hosted by local gym leader and local YouTuber, Digital Dimwit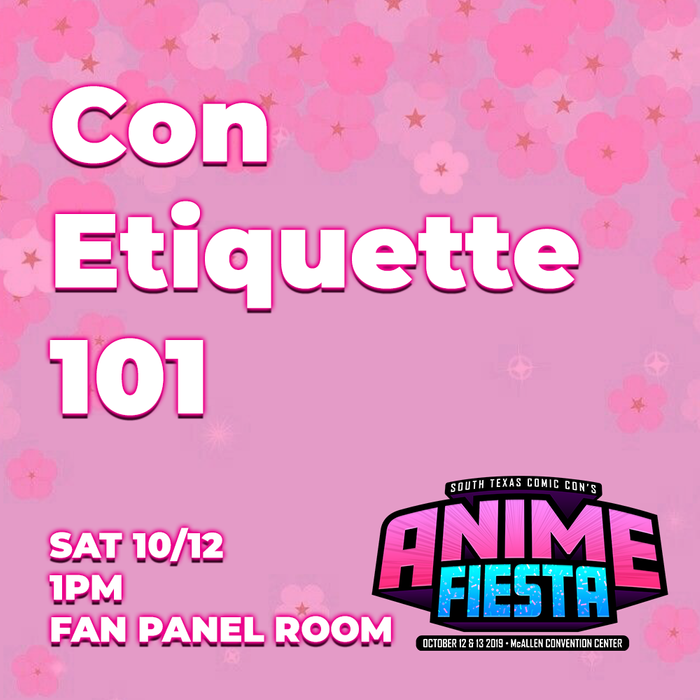 This panel is an interactive guide for both con newbies and veterans alike. Learn some of the "unwritten con rules" so you can make the best of your convention experience while staying safe and respecting others.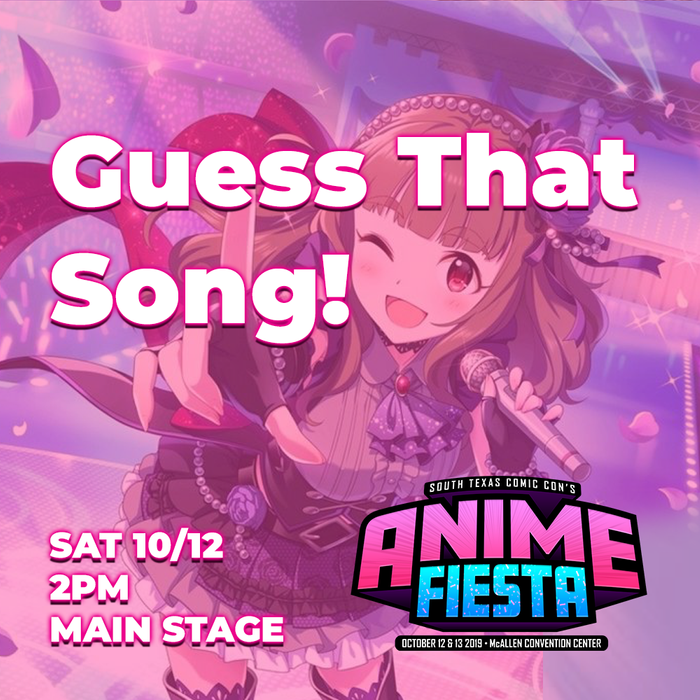 Can you guess an anime opening in a matter of seconds? Show off your true fan skills as you compete against others to guess some of the most popular anime openings and closings of all time! Filled with fun, friends, and some great prizes.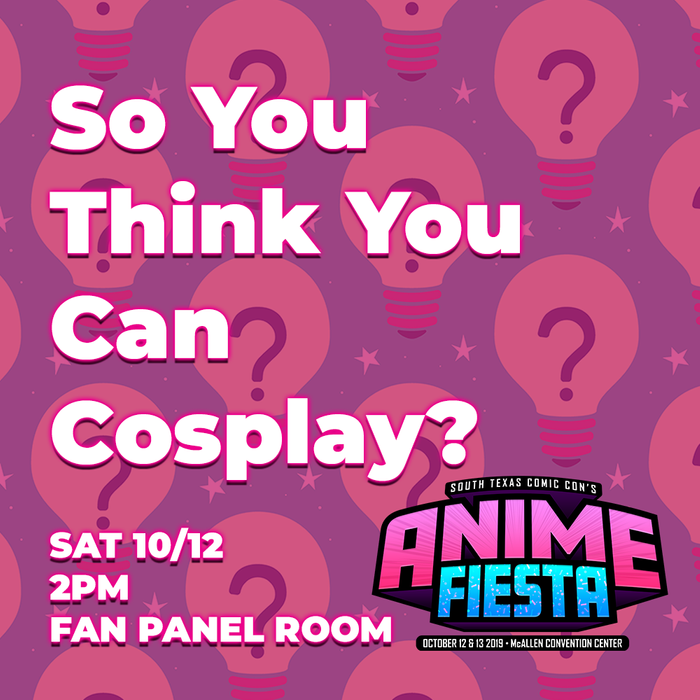 Come play a cosplay jeopardy game! Contestants will rely on their cosplay knowledge to answer questions and become eligible for prizes. The game will be divided into novice and seasoned cosplay knowledge.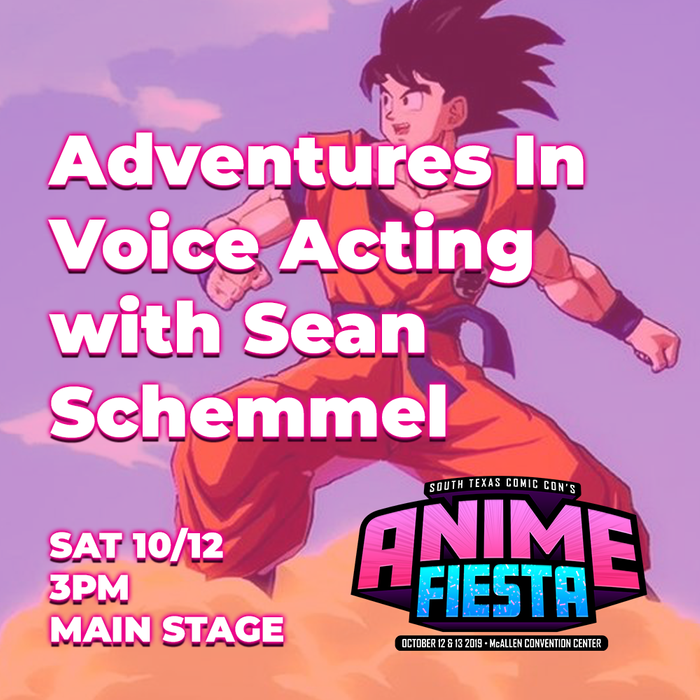 Come listen to stories, ask questions and hang out with the voice of Goku himself, Sean Schemmel!
Trainers! Come join other Pokemon Go enthusiasts, make new friends and win awesome prizes for October Community Day featuring Trapinch! Prizes for most shiny trapinch, lowest IV shiny trapinch plus an AR contest.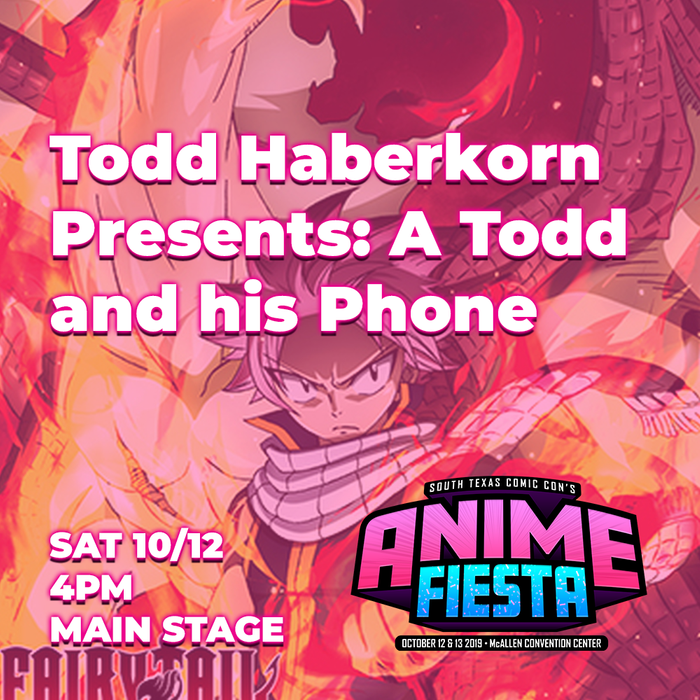 Todd's got a tooooooon of numbers in his phone. But does that mean he calls them all? Nope! Let's find out what happens when Todd calls up folks ya know and some ya don't. You may even get to chat them up too!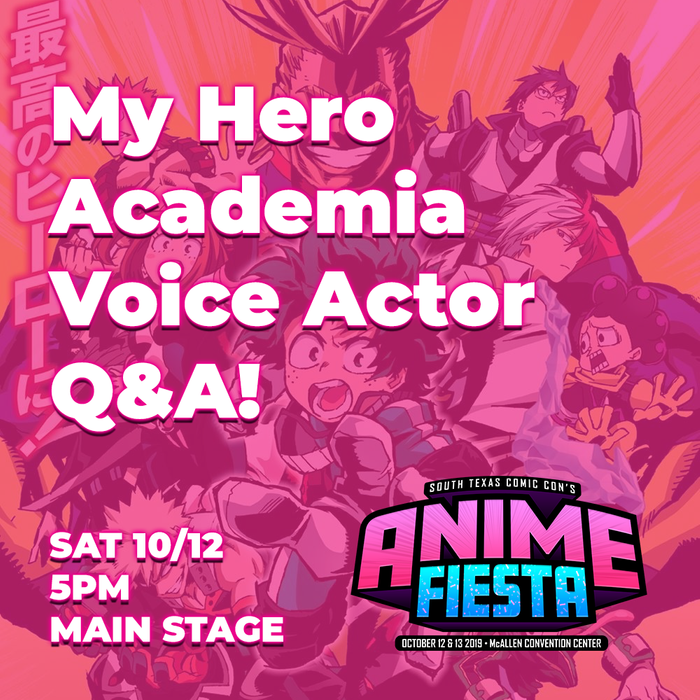 Come hang out with the voices of Todoroki, Tokoyami, Tsuyu, Mineta and Camie! Plus Ultra!!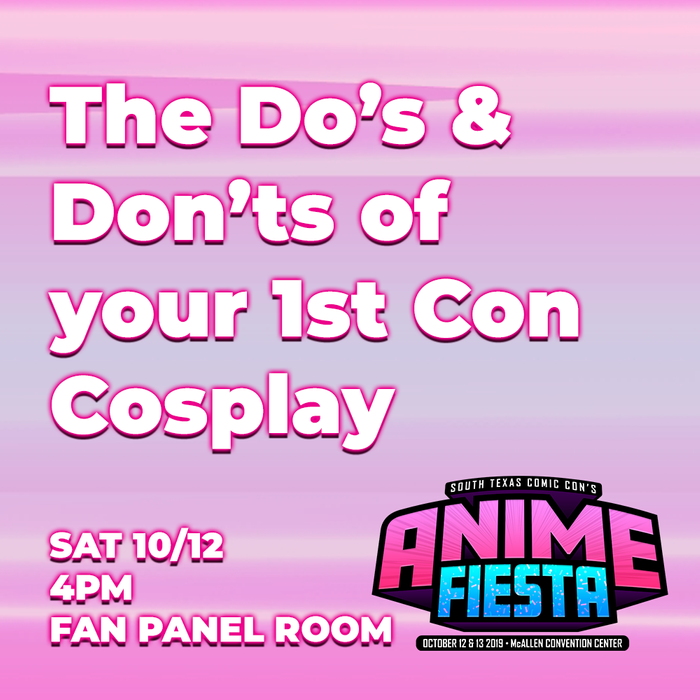 Are you ready to cosplay at your first convention? Come learn the importance of budgeting time, money and patience. What you don't expect to go wrong can…but you can work past it. Learn from some cosplay veterans and laugh at our stories of misery while learning how to forge your own path to cosplay success.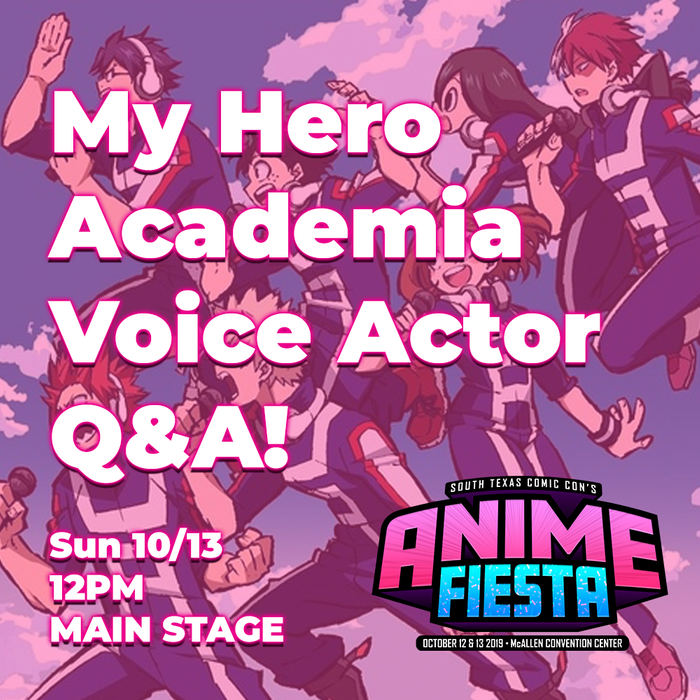 Join some of our favorite heroes in training at this My Hero Academia panel! Featuring David Matranga, Josh Grelle, Brina Palencia and Brittney Karbowski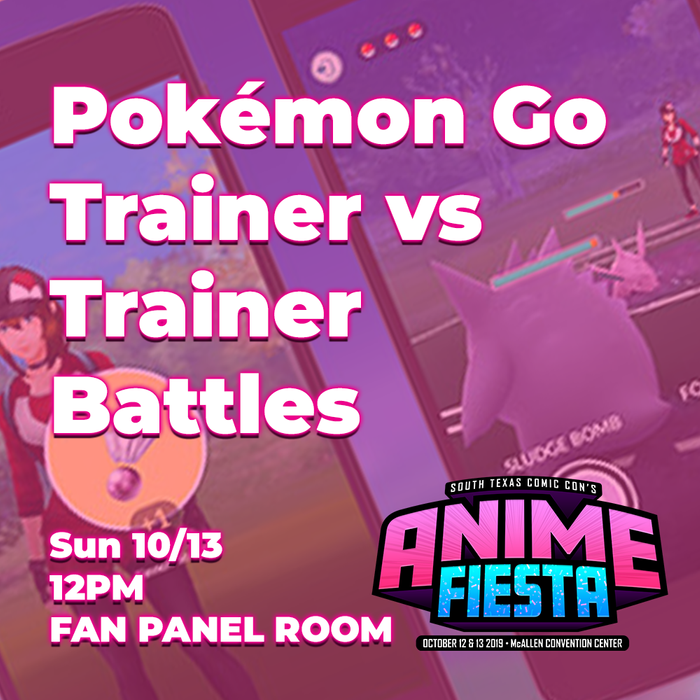 Join us for RNG trainer vs trainer battles, hosted by McAllen PokeCenter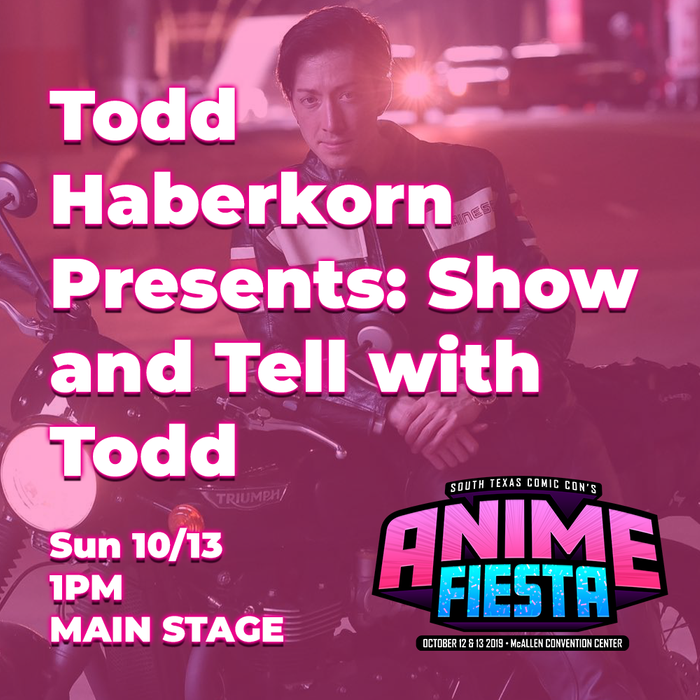 Its Todd. He's got pictures, videos, and more...documenting the half-Asian's journey through the industry over the years. Come and see what all the buzz is about!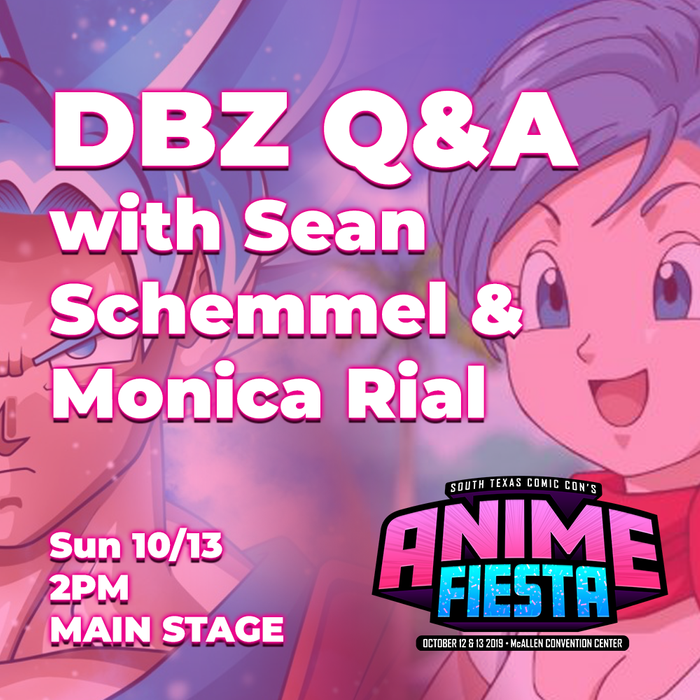 A Dragon Ball panel featuring the the voices of Goku and Bulma. DBZ fans won't want to miss this one!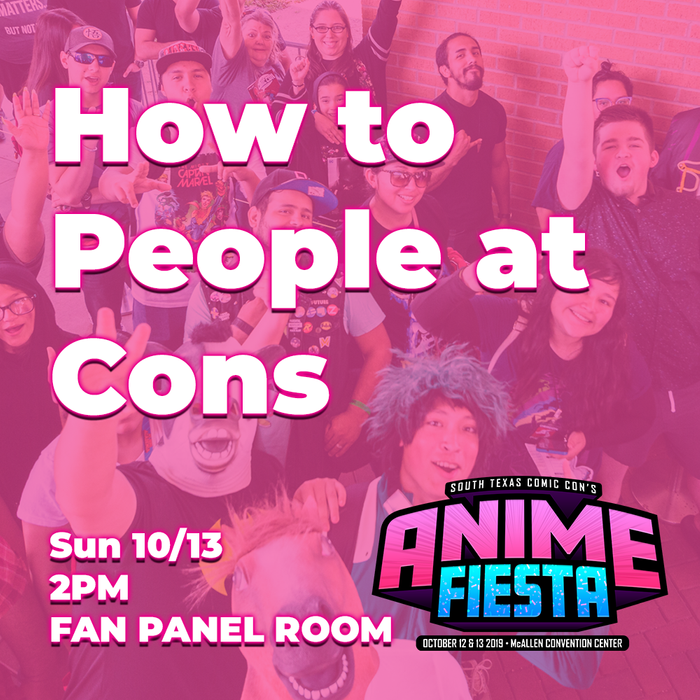 Join us for an informative panel focused on how to have fun while respecting and being considerate of others at conventions. You are welcome to come participate by sharing your point of view!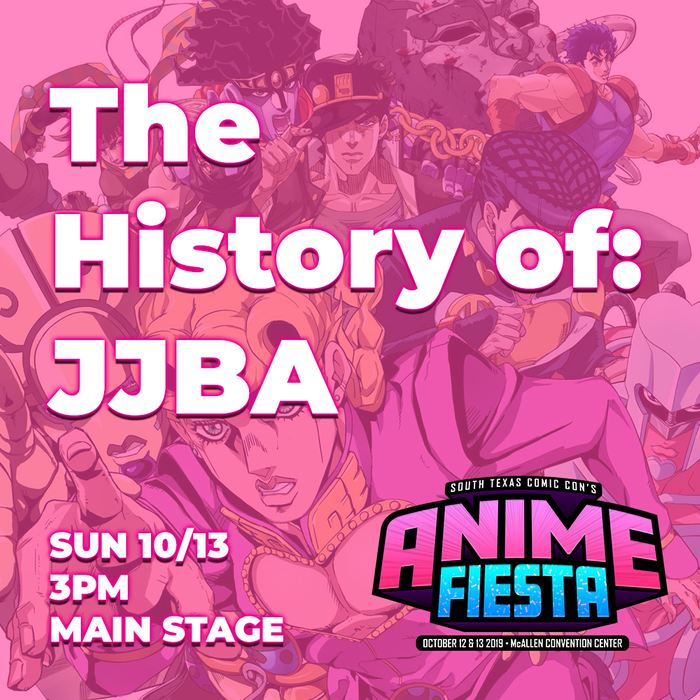 Join us for the most bizarre panel you have ever seen! Discuss the series, participate in Q&A and answer questions in a trivia game were you can win prizes.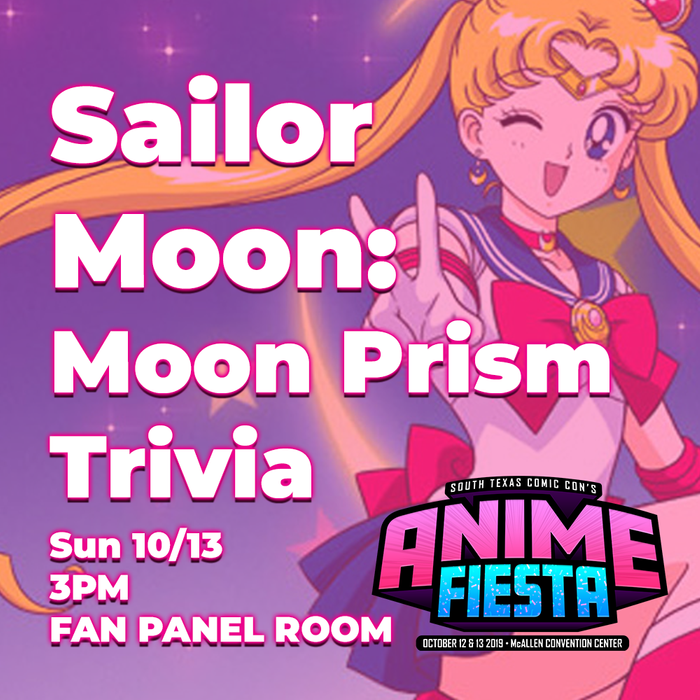 Do you have what it takes to call yourself a Sailor Moon Superfan? Come test your knowledge against other sailor scouts to claim the Champions of Justice title and to win Sailor moon prizes! Form teams of up to 5 sailor scouts and go head to head with other teams in an all-out trivia contest hosted by local YouTuber, Digital Dimwit.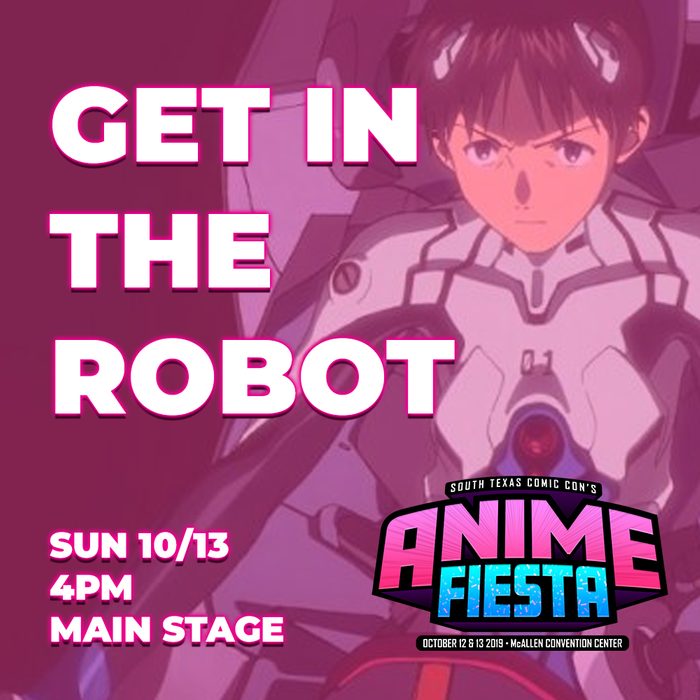 An in depth analysis of the immortalized meme phase "GET IN THE ROBOT" by Gendo Ikari in the anime Neon Genesis Evangelion. Comparing the experiences of Shinji to modern day, real world experiences of anxiety, depression and self-harm. To bring awareness that it's okay to not be okay. To remind others that it's ok to be broken. That your circumstances do not determine your value. That you don't have to be perfect to be able to help others. That at the end of the day no one can pilot the robot better that you because you are important and you matter. So never give up.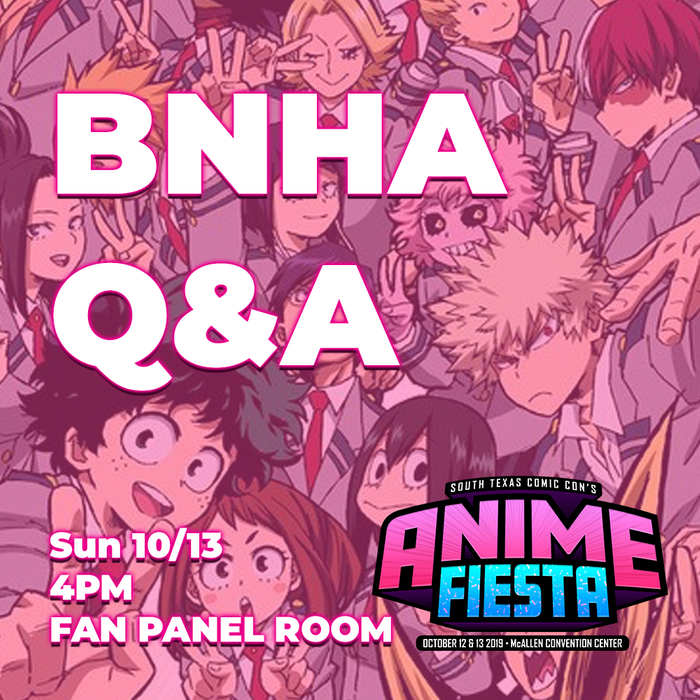 All Boku no Hero Academia fans, come hang out with the future pro heros from UA! This is your chance to interact with some of your favorite heroes, students and villains as we discuss life in the dorms, our favorite teachers, friends and more! Make sure to stay until the end for a surprise!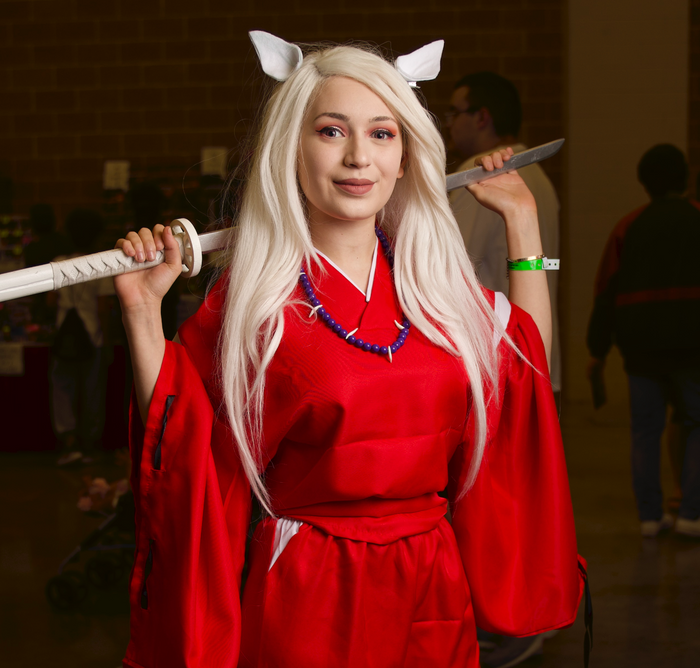 Click HERE for all contest info like rules and prizes.
Registration: 11AM-4PM (at the Info Booth) *No late entries!*
Contest Lineup: 4:30PM (at the Main Stage)
Contest Start Time: 5PM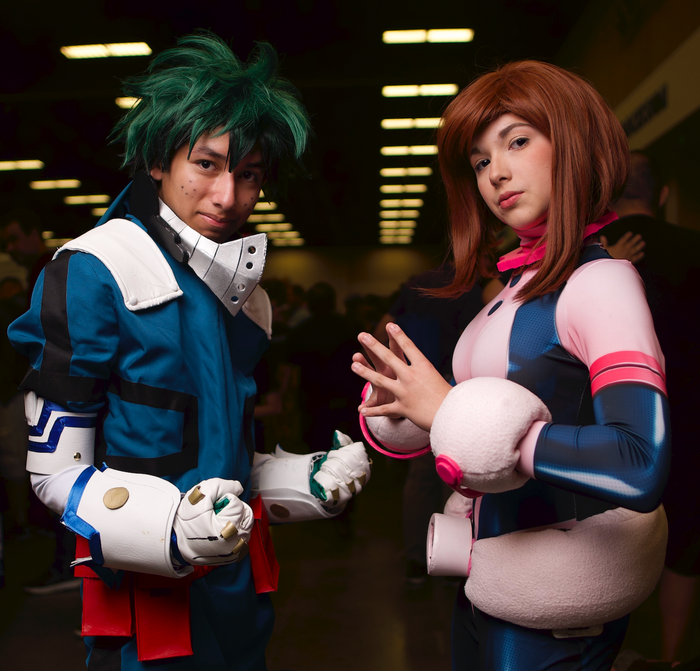 Click HERE for all contest info like rules and prizes.
Registration: 11AM-4PM (at the Info Booth) *No late entries!*
Contest Lineup: 4:30PM (at the Main Stage)
Contest Start Time: 5PM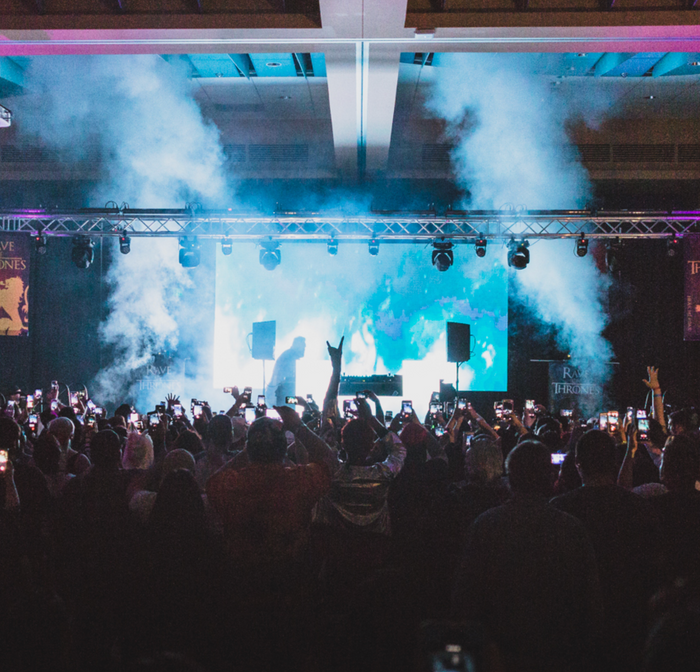 Anime Fiesta After Party
Saturday Oct. 12
8pm at the Main Stage
Featuring DJ Jo